Make your mobile phone read printed weblinks
Imagine this: at the bus stop you notice a new poster that advertizes the latest concert of your favourite band coming to the city. You aim your mobile phone's camera at the poster and hey presto: your phone's browser is redirected to the band's mobile website where you're given the option to buy the last available tickets with your phone immediately.
Impossible? No, the technology is here already. But there is a catch…
The good news
How is it done? The secret bridge between your phone and the printed document is a new version of the well-known barcode. Special software in your phone takes a snapshot of the pattern via the built-in camera and translates the pattern to data it can use to connect to the internet.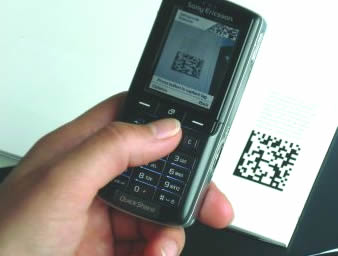 All your phone needs is a built-in camera and online connectivity to the web.
The bad news
The concept seems very interesting, but some shortcomings need to be addressed first.
You still need to download (free) software to your mobile phone, and this might scare some people away from the concept, but some groups (like the Mobile Codes Consortium) are trying to convince mobile phone manufacturers to include the code reader as standard software on their phones.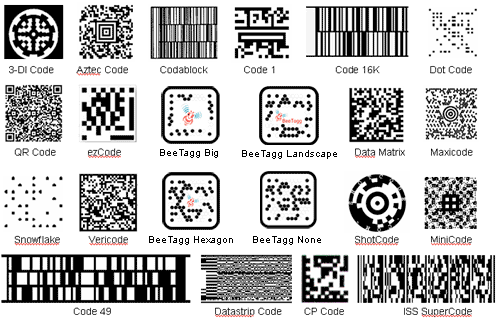 A single standardised pattern method will need to emerge or the pattern reader on your phone should be able to read different kind of patterns.
And last but not least: online internet access via mobile phones should become more commonplace (which demands for cheaper, faster services)
If those conditions are met the technology will present endless possibilities as a bridge between the printed world and the worldwide web.
Sounds like a new app idea for CreOFF labs? Who knows…