CREOFF
Building your apps
The "proof of concept" project named ReviewR that let users review sites and share their reviews with others is no longer available for download.
A better solution is now available from Adobe itself, which now incorporates a similar review service in it's range of CS Web software. Have a look at Adobe's new offering, integrated into the CS5 suites : <a…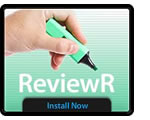 If you're developing Adobe AIR applications you might use the AIR install badge on your site to allow easy downloading of your application. So how can you integrate Google Analytics to track how many times your application has been downloaded? It's easier than you think…
These steps presume you're already familiar with creating…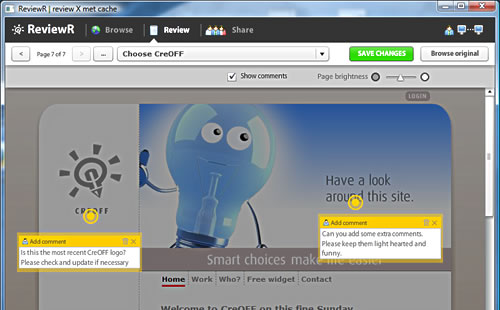 ReviewR is a showcase of a possible solution for reviewing websites and designs. It also shows some collaboration features like inviting people to join your review and give comments.
The ReviewR proof of concept was created mostly with designers and agencies in mind, since they often have to get feedback…
I want to thank Adobe for their gift. What gift? Adobe offered a FREE Thawte developer security certificate to the first 135 or so developers that contributed to their AIR marketplace. And yes, CreOFF is one of the lucky ones.
Why is this of importance to you? Well, if you have ever installed some Adobe® AIR applications on your pc…