CREOFF
Building your apps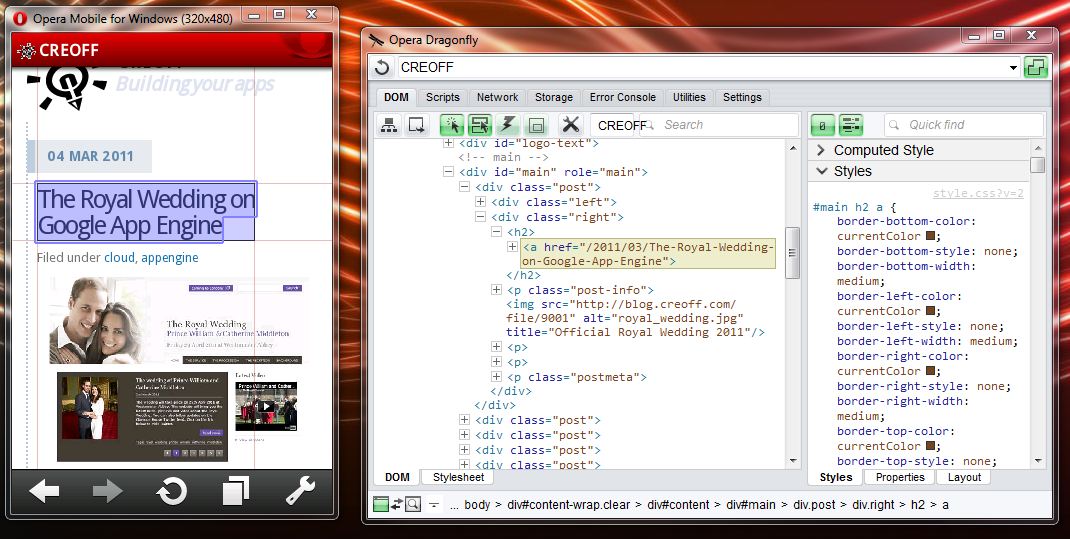 If you visit the CreOFF site with a recent mobile phone you'll notice the layout looks simpler and lighter. Making it look nice on a mobile phone requires tweaking of the layout and changing the stylesheets.
The Opera Mobile Emulator turns out to be a big help with this. It's a desktop version…
While developing on my local machine I noticed Firefox took a long time to load even the simplest page, with 6 seconds being the average. Googling around I found several possible causes, but the actual culprit was put there by a trusted companion.
DNS lookups?
Several blogs reported that the reason might be slow IPv6 DNS lookups. If you…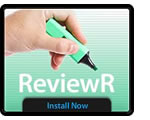 If you're developing Adobe AIR applications you might use the AIR install badge on your site to allow easy downloading of your application. So how can you integrate Google Analytics to track how many times your application has been downloaded? It's easier than you think…
These steps presume you're already familiar with creating…
I want to thank Adobe for their gift. What gift? Adobe offered a FREE Thawte developer security certificate to the first 135 or so developers that contributed to their AIR marketplace. And yes, CreOFF is one of the lucky ones.
Why is this of importance to you? Well, if you have ever installed some Adobe® AIR applications on your pc…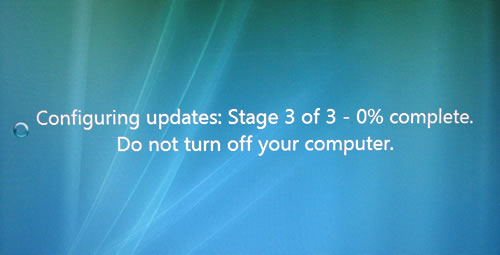 This evening I had the pleasure of spending precious (over)time on reclaiming my laptop from Microsoft instead of using it for some serious work. Yes, I might have been foolish in trusting Microsoft and leaving automatic updates ON because now I noticed what results this can have.
For those who didn't experience this Vista update bug (yet):…