Fridge magnets e-card (discontinued)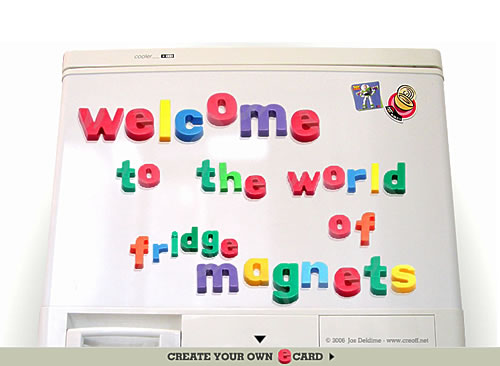 This project was originally created as a New Year's ecard way back in 2006 using Flash and Coldfusion in the backend.
Visitors could create a message made of different size colourful letter magnets on the fridge and send the link to someone else via email.
In 2010 this Coldfusion backend was rewritten in Python/Django running on Google cloud servers.
It's now discontinued, but you can see from the screenshot it was a simple but fun project.